---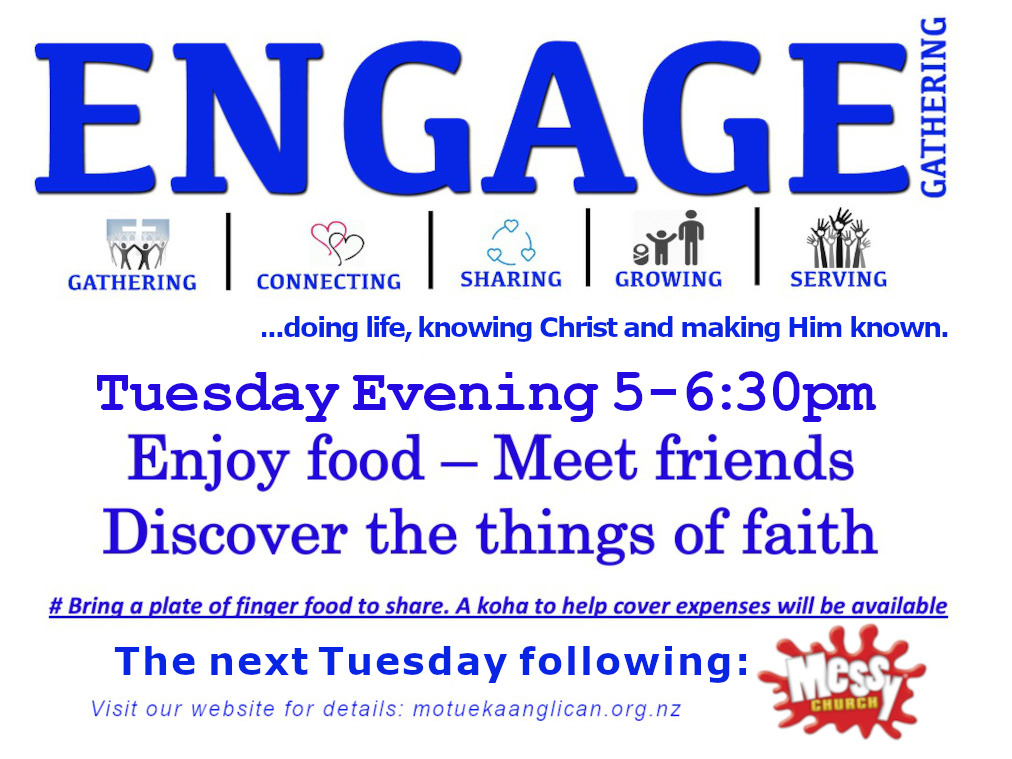 Meet @ St. Thomas church foyer

101 High Street, Motueka
Check us out on &
or call on : 0204 727474 (0204PARISH)
The first Engage Gathering commenced on the 5th March.
We are really excited as we continue to discover all that God is doing among us all.
If this idea of gathering in a safe and informative place, able to ask or just listen, meet like minded people and grow, this is for you.
Please bring a plate to share.
Watch this space for more details and info.
Blessings and Shalom as you consider gathering with us on:
Dates for 2024 to be announced soon
in the foyer @ St. Thomas church 101 High Street, Motueka.
0204727474